wishbone chair - wood
2012-12-18 11:29:39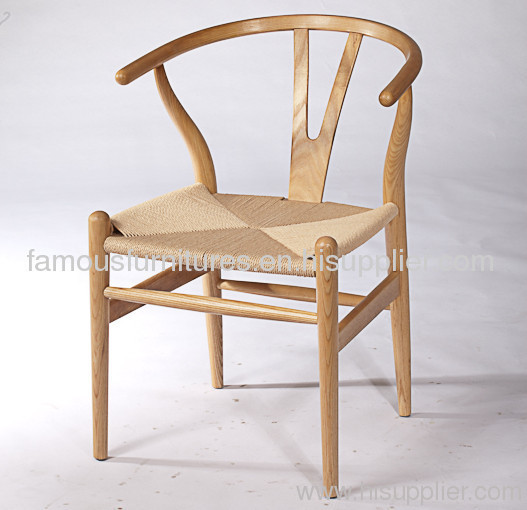 ch24 wishbone chair - wood

Wishbone is Hans Wegner (Hans · j. Wigner) is very popular in 1950 a very famous design chair. Because the shape of the Chair back is often referred to as Wishbone, is a light and fine furniture. Rear leg of the arc and semicircular seat and easy y back to enclose the Chair gives people comfort.

The CH24 chair or "Wishbone Chair" as it is often called due to the shape of the back, is a light chair and even being an armchair, a relatively small piece of furniture. The curved hind legs and the semicircular top rail together with the elegant Y-back endows the chair with a gracious and welcoming air.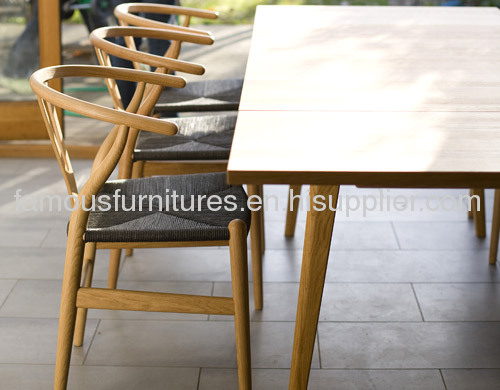 The CH24 sits well, is spacious and allows its user to change position. The back offers good support and most people feel comfortable in it for a longer period of time. The curved top rail makes it easy to move around and though the arm rests are long enough to give adequate support to your forearms, the chair can still be pushed in close to a table. Today the Y-chair has developed into Wegner's and Carl Hansen's most popular chair by far. CH24 is available in a variety of wood and finish options and also offered with an optional leather seat cushion in your choice of seven colors.
Meticulously bent virtually indestructible top-quality solid wood frame that comfortably accommodates the body • Immaculately tailored, strong, genuine rattan woven cord seat cover • Highly detailed, seamless handmade parts that were designed for a lifetime of daily use • Ergonomic flawless, sturdy design with intricate detailing • No assembly required
Wishbone sit up comfortably spacious, so that people can freely transform position. Chair back has given very good support, most people feel comfortable sit with it for a long time. ARC is easy chairs to sit around, to handrail location very good arm support, arm can get good rest. Chairs and tables to get closer. Today, y Chair has become Wegner's and Carl Hansen's one of the most popular chairs!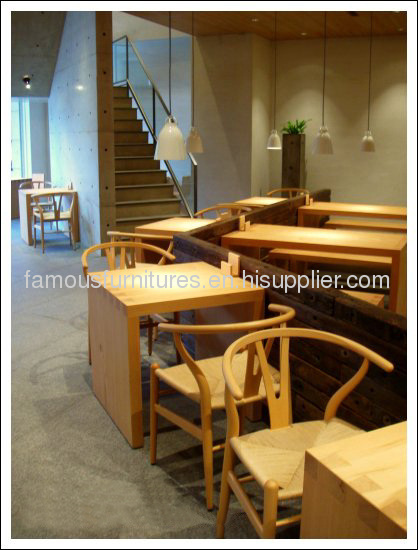 (Hans Wegner chairs have become famous? In 1960, United States Vice President Richard Nixon and Senator Kennedy's presidential debate for the first time in the country, is design Hans Wegner chairs of two people. He was also deeply influenced the works of other designers. Famous furniture designers Zhu Xiaojie said he was under the influence of Hans Wegner: when he first saw HansWegner when the design of a Chair, that Oriental charm was such a perfect Western expression, he felt very shocked. )
---